one brown and yellow mushroom: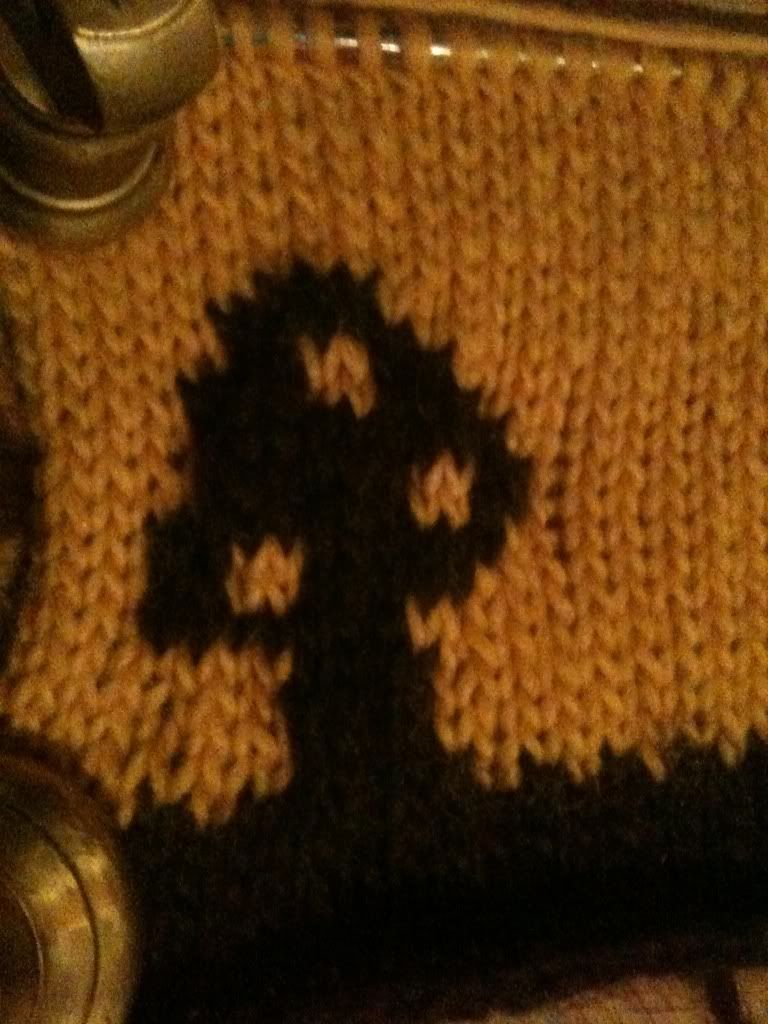 and I think it could have come out a lot worse at any rate! I really need to read my knitting books on stranding and how to hold yarn etc, I am inclined to throw so holding two yarns doesn't come naturally and my tension is all over the place. Practice and all that. This is now a square and I have cast off and will block tomorrow which will hopefully improve the uneven tension somewhat. In general though, I am liking the 70's mushroom-ness.
I don't think it will be a placemat though, its 100& wool designed for felting, wtf was I thinking? It will be something though, I'll crochet a border and then one day it can become a dolly cushion or a blanket square or something of that nature. I'm too distracted now by the idea of a jumper for abi with lots of mushrooms around the hem (should I make the mushroom symmetrical rather than jaunty if its going to be a repeating pattern?). And also wondering what else to do with the yellow and brown, which is crying out to be felted into something.
Also: sleeve 1 of shalom nearly finished. Am getting heartly sick of this since the colour I bought 3 balls of became discontinued. So most of it is purple, but the sleeves and g st band at waist will be red. ffs. It is, however, incredibly comfy and soft and light and warm, so I forgive myself.
Had a good charity shop session today, bought several bits of crap including another plastic yellow duck for abi's collection (20p well spent) and a little wicker suitcase, which I had to put down because I couldn't think of a purpose for it, until I remembered my plan to knit/sew abi's doll a couple of outfits for her birthday, and this seems the ideal way to present/store them (especially for 50p!)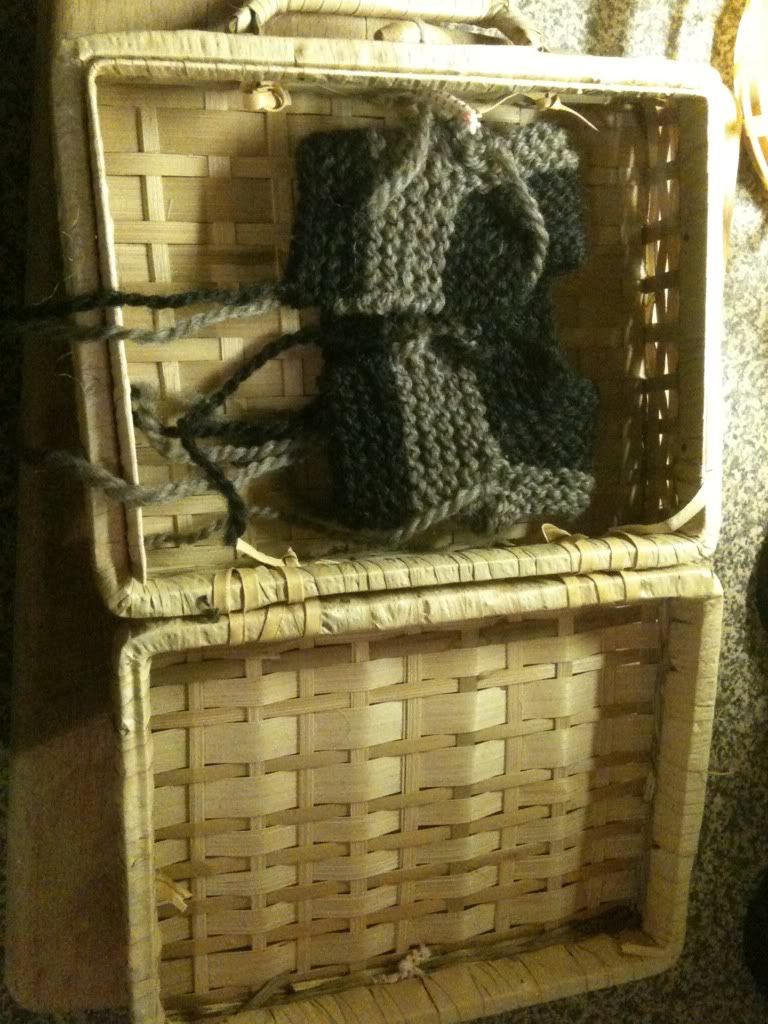 Note that I have even managed to make a start on this resolution by making a little bolero from the glove leftovers. I had hoped to make a little cardi, but didn't have enough yarn, so naff bolero it is. Dolls clothes are a great way to try new stuff whilst limiting damage caused by my own stupidity, this is the first thing I have made from my own head which is worked top down seamlessly with raglan shaping.