Ooh having finished one or two ongoing things this week its been a bit scary, trying to work out what I ought to be doing now. Luckily my lovely friend gave me some lovely wool to mess around with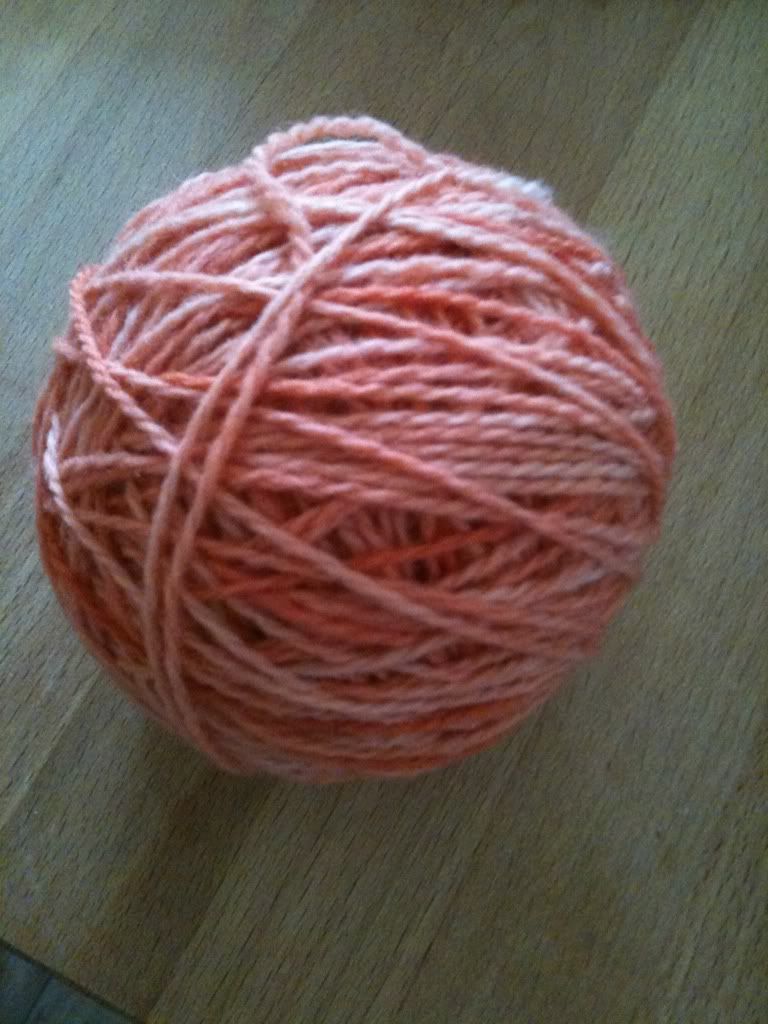 Dyed with madder and alum. I didn't have much madder left, so it made a nice peachy shade. This is only half of it, it is becoming a little cardi, likely to be sleeveless and cropped what with it being 4ply-ish in weight. I may re-dye once knitted cos although I really liked the colour when it was all wound up in a ball, somehow I don't so much knitted up. It looks kind of fleshy. So I might just dip it in a stronger madder bath once done, which presumably would work...
And then I dyed some more last night with the last pinch of madder and some turmeric. It proved impossible to get a pic of the true rich fawn/gold/orangey colour, but its lovely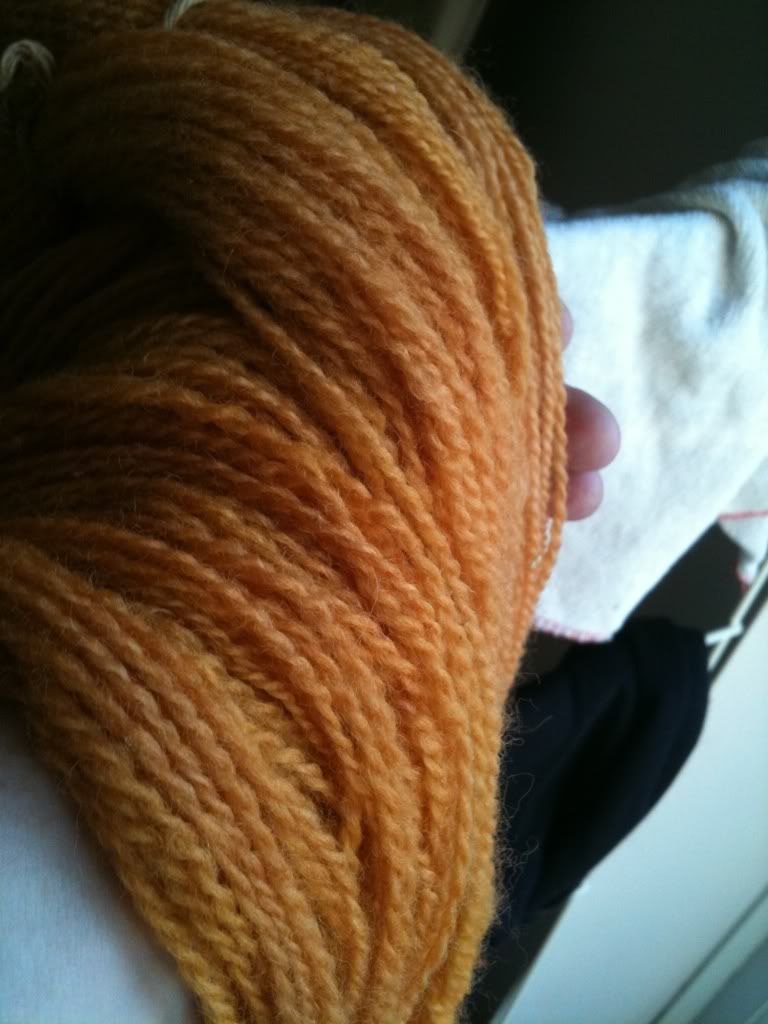 Also today I went to the PO to pick up abi's b'day pressie...I already have dan's train set, so now I have this, I feel less panicky. Anything else I buy now is a bonus, and I do have some other things for them both squirelled away, but all will now be well. As long as I finish knitting the farm animals, of course...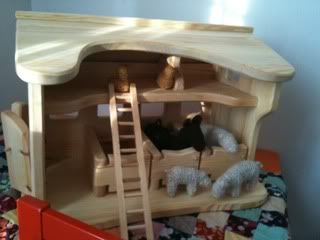 and if I can manage to keep it hidden, its huge. We had to get it home in a taxi.
Other bits of crap on the needles atm:
a 16 st (cos 10 is irritating) blanket for abi's doll's b'day
Another bonnet....and hopefully this one will be too small for either child...
Also today, I was listening to woman's hour, expecting something amazing what with it being International women's day and all. But instead they chose to focus on its being shrove tuesday and all instead, sigh. But they talked about lemons quite a lot which was interesting, so I forgive them. They mentioned mixing lemon juice with olive to bring out wood grain and keep it nice. Seeing as I had some lemon left over from this mornings pancakes, I tried it
Yep, it works
best of all at the PO today (its a funny little old-fashioned one I don't often go it as its not near anything at all) I found some of those really cheap sticky face paint sticks with gold paper on...I remember loving them so much, I distinctly recall the funny box my ma kept them in. Dan had the most laughs with them I reckon (except perhaps my neighbour who knocked on the door to be answered by me with a blue mouth)