I am trying to make some space for us to be creative in. It will be fashioned out of the space intended for dining in. Because really, there is plenty of space in the kitchen for that sort of business.
So I took a lot of crafty type things out of the cupboard under the stairs
Added a random rug, beach mat and scraps of floor vinyl...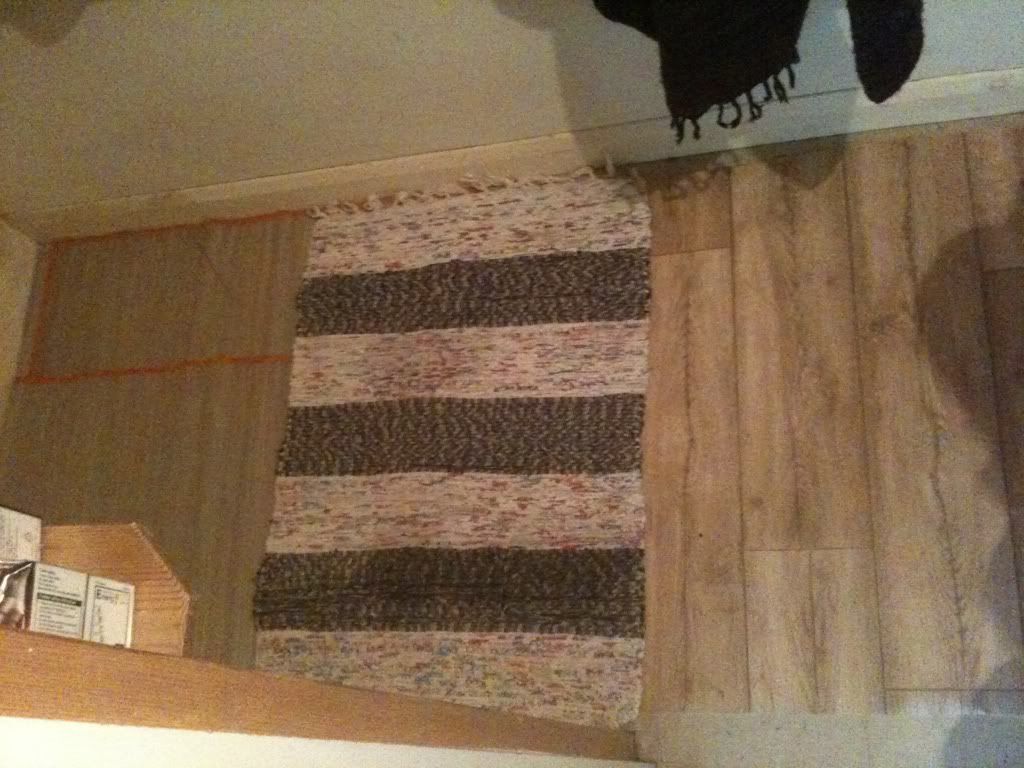 And turned it into this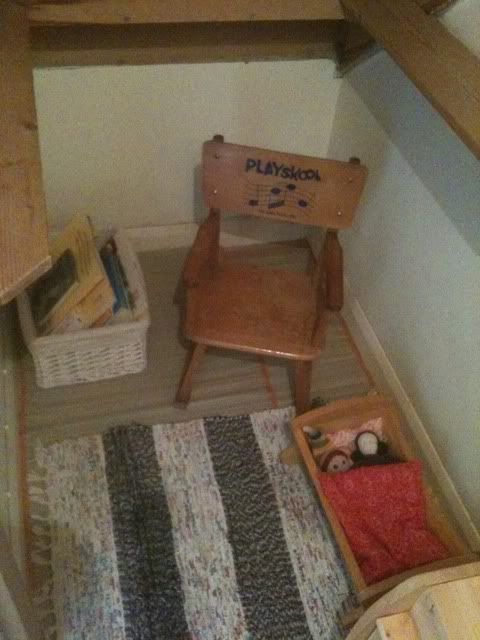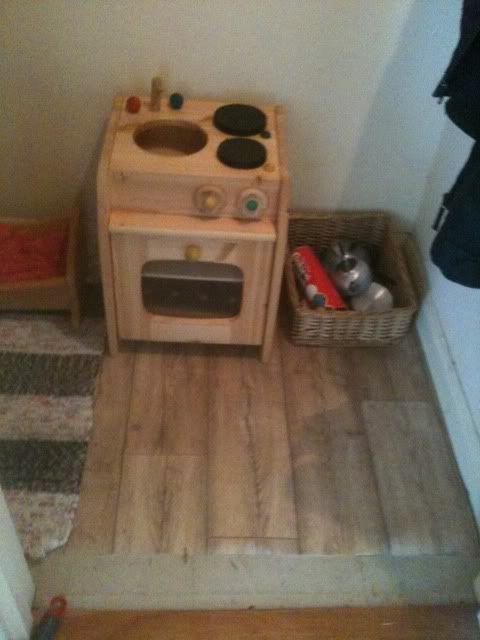 So now, we have a whole new little house under the stairs! hurrah!
And I definitely need higher storage for in the dining room...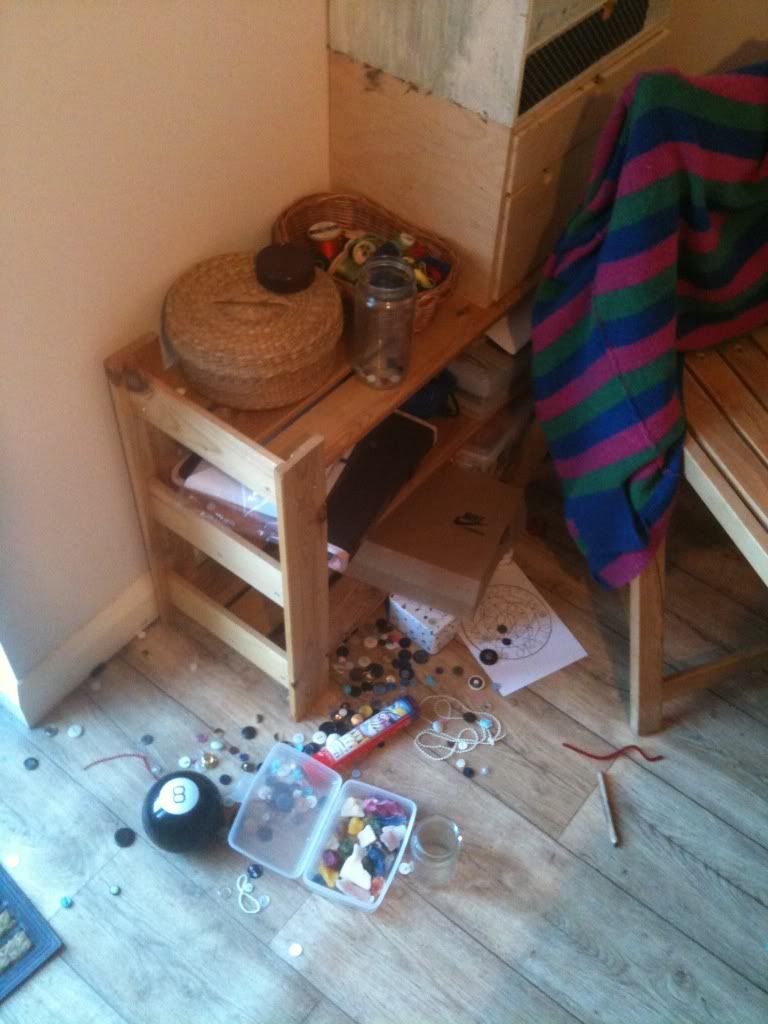 Although its lovely to see her enjoying the buttons! We will hopefully all find things to do in here...am planning on getting Dan a beginners model train set for his b'day in a couple of months which would find an ideal home in here (not very pretty though, sigh!)