Went for a lovely walk with my brother today (I didn't bother taking a picture of him because he always gurns in photos). It was fresh and a bit damp but not very cold. Just a british day.
I wore my new gloves that were finished last night. Look, it turns out they are reversible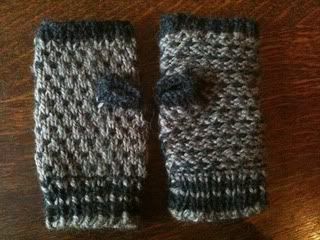 I think I actually prefer them inside out.
This is the scary moment where you cut out the waste stitches to pick up for the thumb. Gotta love that adrenalin rush.