The children have been elsewhere today so I have spent most of this beautiful sunny day at home sorting things out, sigh.
BUT this is good, because it meant I could start getting part of Dan's birthday pressie sorted out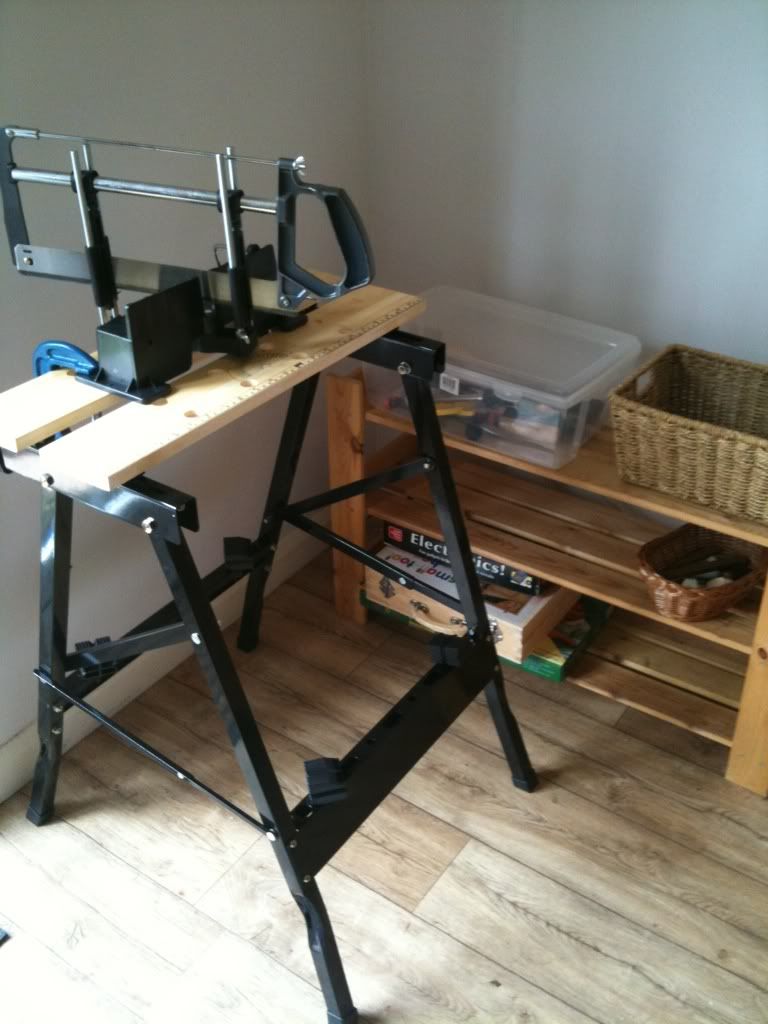 a woodworking corner in the craft room! No longer will it be a realm of knitting and sewing and books relating thereto (very small sigh) but a space where I hope we can craft and spend time together (yay!) We are in need of more fun quality time together.
I made onion soup and baked rolls for my darling brother who then somehow managed to not turn up, grr! I still lub him though, and at least it meant I didn't resort to chips as I usually do when the children aren't here to see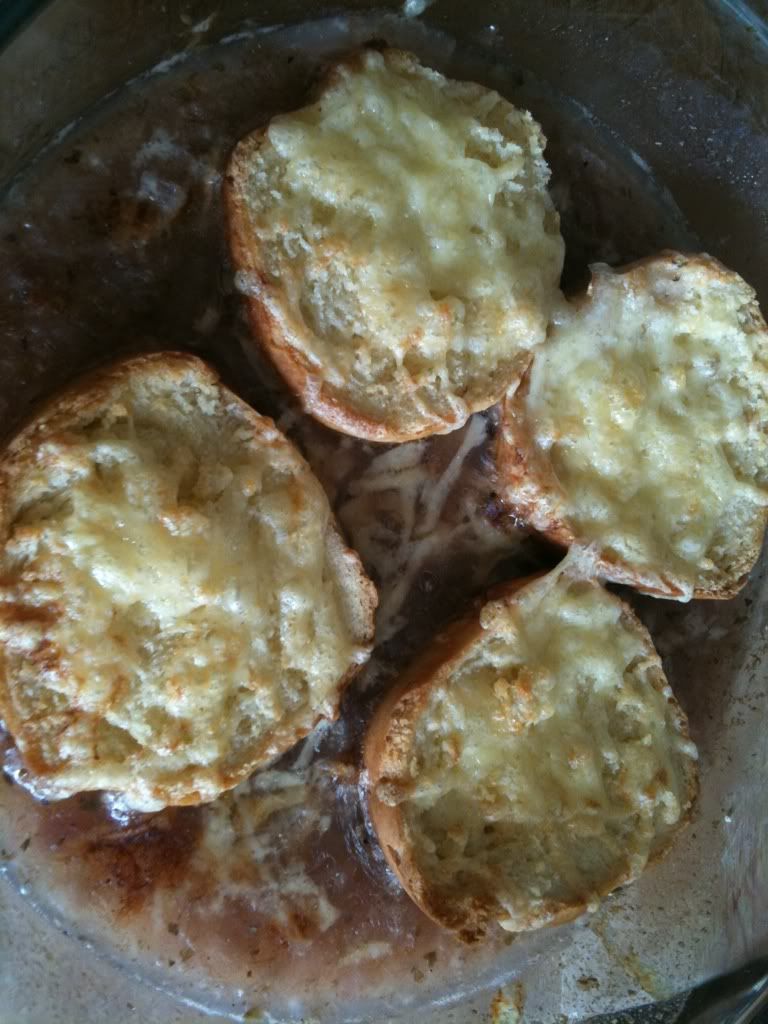 Whilst the onions were cooking, I noticed I have managed to collect over an ounce of onions skins now. So I got those boiling away too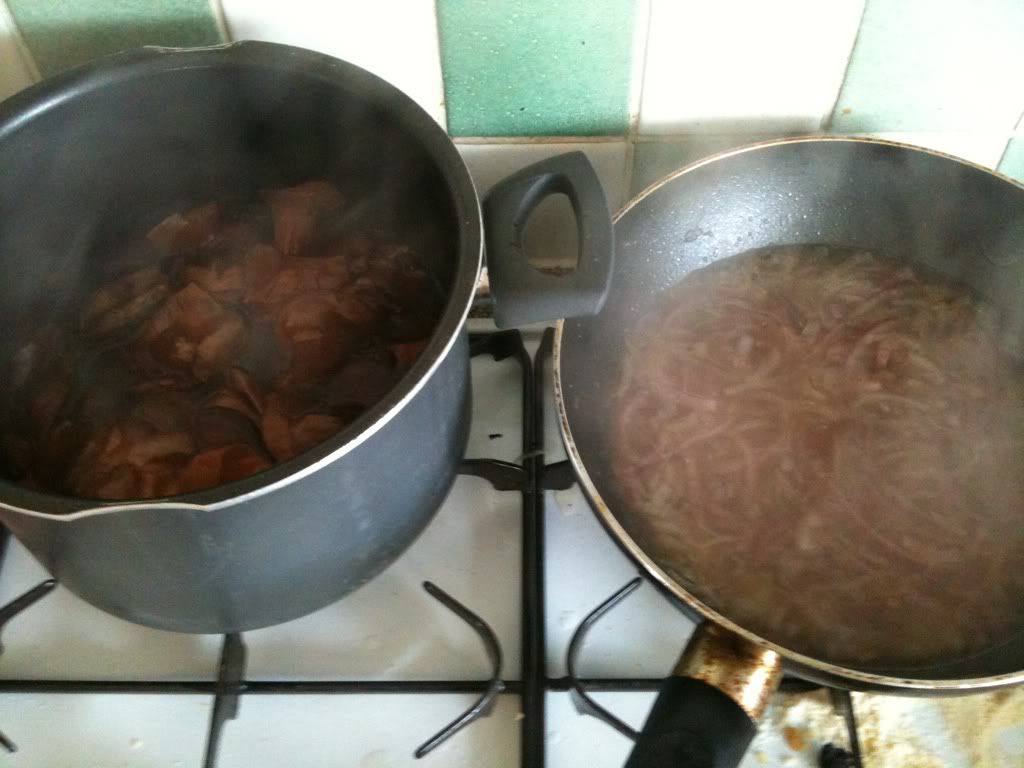 for some angora yarn, and a scrap of silk which I decided to cold water dye, just to see :D I was a bit worried about the angora, its a lovely grey shade and I'm worried dyeing it won't do it any favours, its so pretty already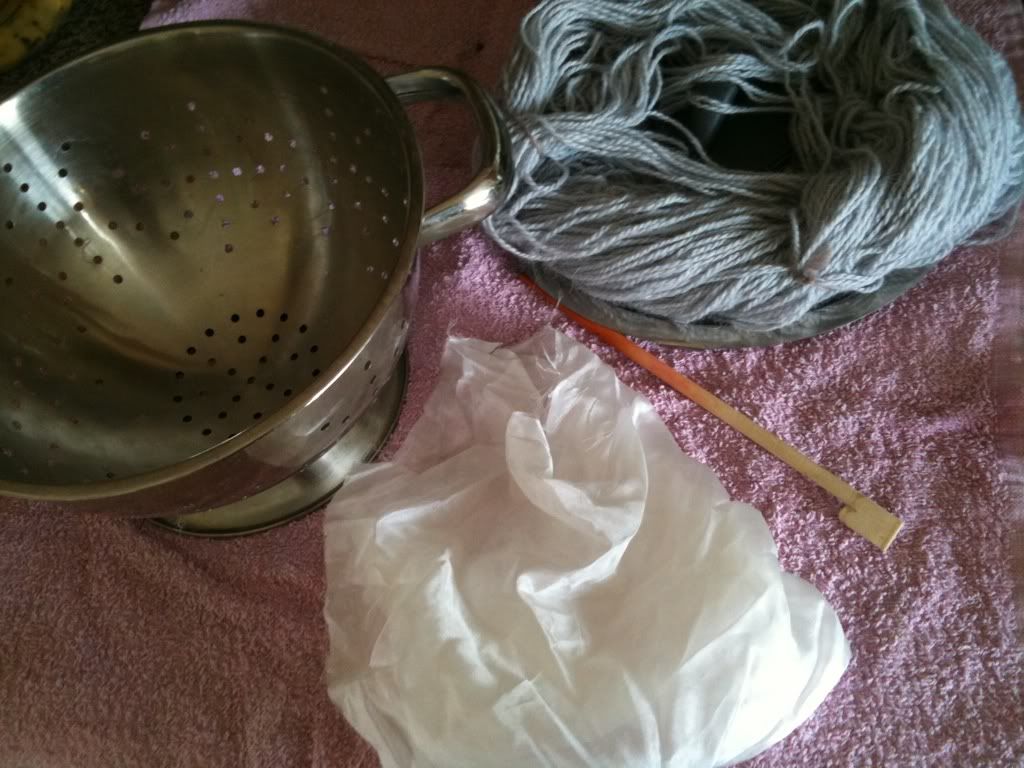 but the silk is looking rather gorgeous, drying in the sun
so I am optimistic about the wool too. Then I headed into town and picked up the other half of that fleece to be washed (I think this might be the bottom end, hmm)
which created a bit of an appetite for actual yarn I can knit right now...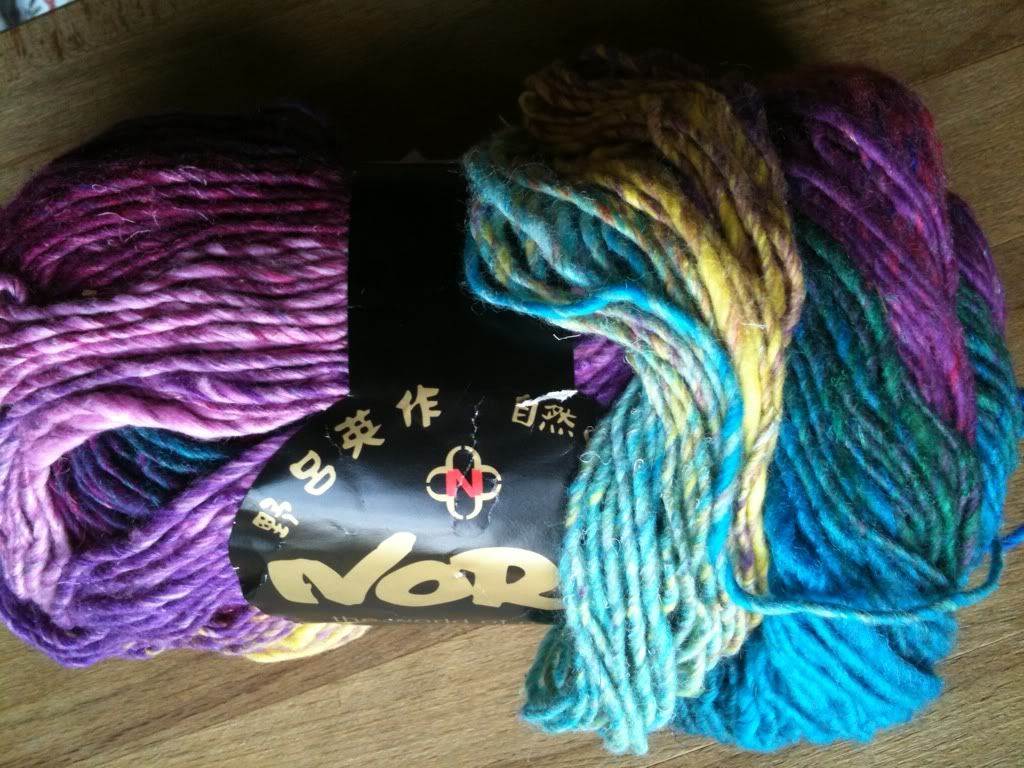 oops. I am hoping one skein will be enough to create some sort of summery top for dd...