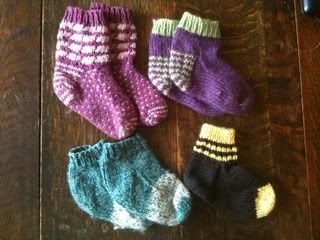 Socks I've knitted so far this year. Bought abs some new shoes the other day, she was wearing a pair of these when she got fitted, so I'm going to have to make sure she has plenty more, otherwise her shoes will fall off. Nothing like a bit of pressure to get the needles going. The good thing about this, however, is that she will grow out of the shoes about the same time it becomes too warm for thick knitted socks. And then her shoes should fit again, hurrah!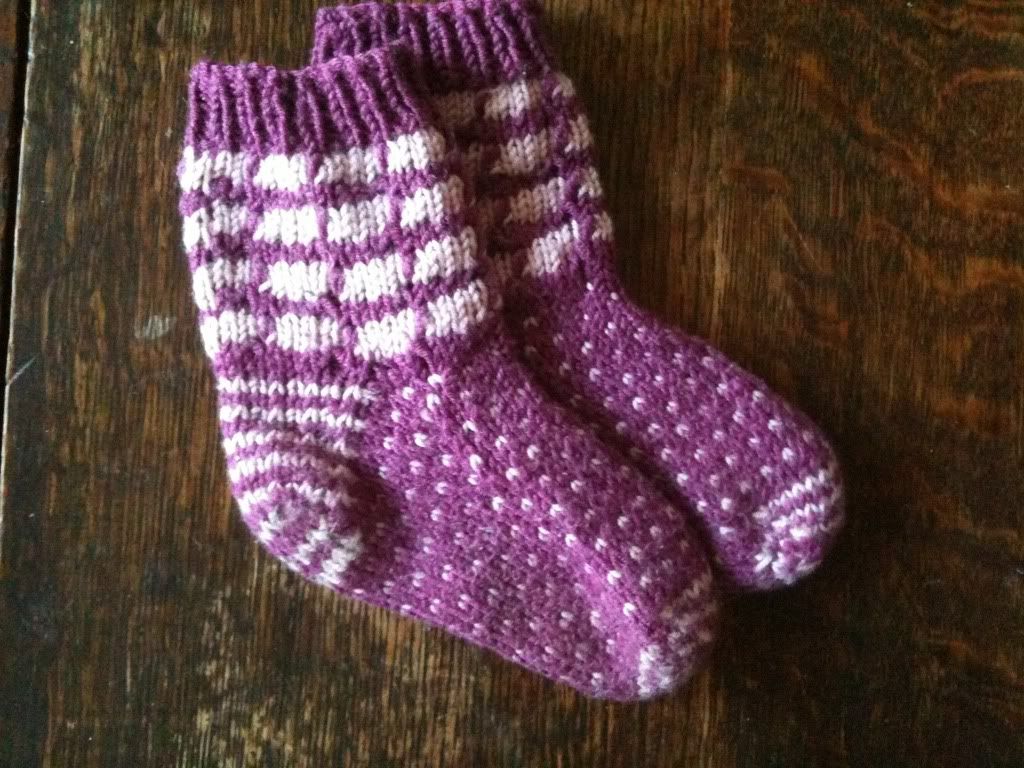 These are my fave pair. They are nice and thick as all the patterns are slip stitch colour patterns, which also meant only one colour per round, hurrah!
Current pair...purple with novelty fluffy bobbles. Hmm.
My new baby...I love this. Soooo much. I ofte just look at it and smile. It is a great feminist bag, it would be awesome for bashing men, its very tough and the corners probably wouldn't notice if you stood on them. Whenever I get a new bag, I expect it to change my life by making me organised, greater feelings of self worth etc. I think this bag may be the one to finally live up to my expectations, and I hope we grow old gracefully together. I've wanted it for nearly two years after seeing the co. linked to angry chicken (cambridge satchel co. if you care)